This book
is really cute! I saw it on display at the library - as luck would have it, the week Georgia was keeping me on my toes by coming downstairs with bedtime excuses until eleven every night. We both thought it was really sweet and it has some fun imaginative play. It would make a really fun gift paired with some pajamas.
Nioxin Hair Growth Shampoo
This stuff
has done completely crazy, amazing things for my hair. I've always thought hair growth shampoos were for old men, but seeing that a beauty blogger I read uses it piqued my interest.
I started using it around Thanksgiving, and when I went in for a hair trim right before Christmas, my stylist couldn't believe how long and thick my hair was. I use the shampoo and conditioner for color treated hair, and you can take
this little quiz on the Nioxin website
to see which "system" you should try. I bought a complete set with the root spray, but I really only use the shampoo and conditioner.
I have the set for color treated hair and I wash my hair 2-3 times a week. I took my
Phyto shampoo and conditioner
on vacation for a week earlier this month and I noticed
how much
hair was falling out in the shower and afterward while I styled. Honestly, only a few strands a day fall out with the Nioxin.
I took a photo at my salon after my last trim, so when I go back I'll get an after for you guys. I buy it from Amazon because it's the cheapest I've found.
Disney Princess Figurines at Dollar Store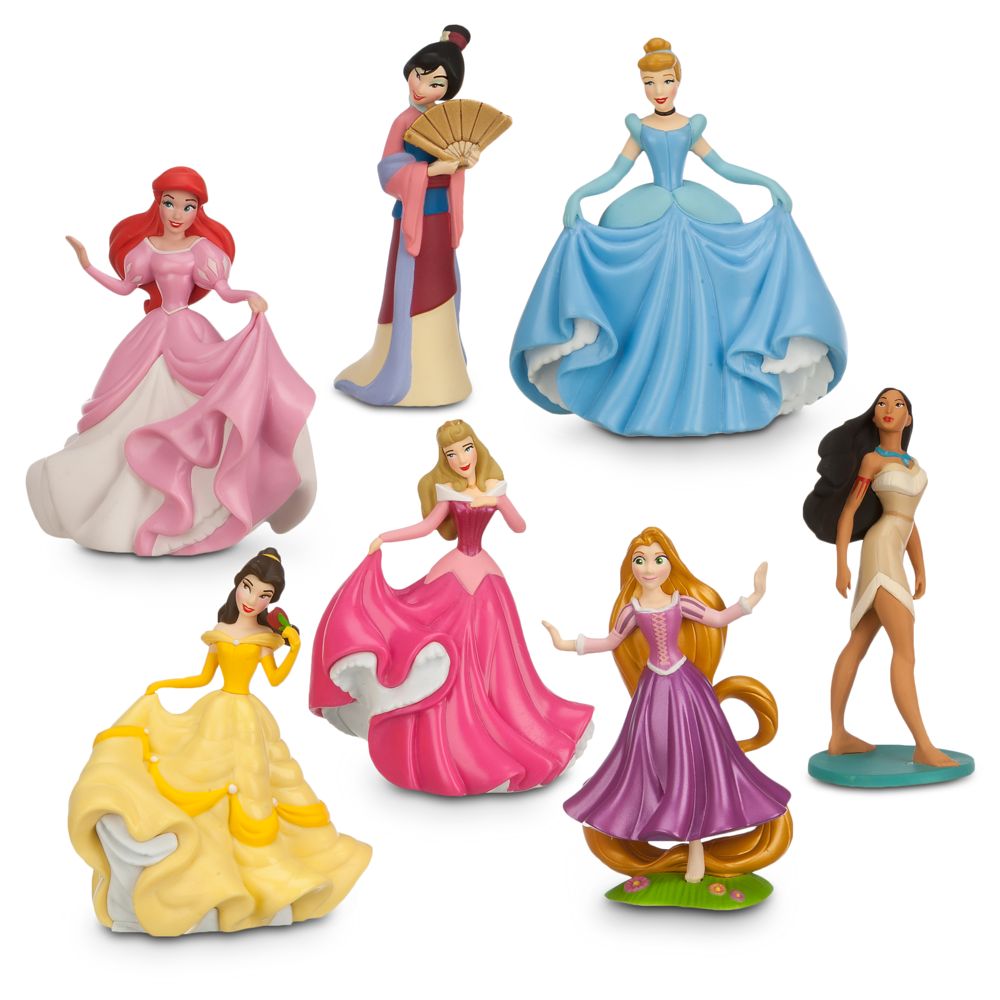 The Dollar Store wins yet again for cheap gifts! Georgia has
a small set of princesses and Winnie the Pooh figurines
that her grandparents gave her last year. She plays with them
so much.
They live in her princess castle, in the doll house and they go in the klip klop stable. I was really surprised when I saw them for $1 each because they were pricey at Disney. The Easter Bunny will be filling her basket with the princesses she doesn't have yet. They also have Winnie the Pooh and Mickey Mouse Clubhouse characters.
these earrings
at Disney and asked where she got them. When she told me they were only $8, you better bet I got right on my phone and ordered them. Nordstrom shipping is free and ebates was giving 25% cash back that day which made a great deal even better. The description says turquoise, but they are more of a mint color. They're a pretty inexpensive alternative to
these Kate Spade studs
and I'm ordering them in coral the next time I place a Nordstrom order.
YNAB software and app
has changed my spending and how we budget. Just know that if you need to get on board with something
right now
, this is my top choice. If you've never set up a budget before, there are tons of video tutorials on the website to help you get started. It is a one time fee of $60 and it is well worth it. I have downloaded the software onto both our computers and put the app on our phones and iPads.
Here is a referral code for $6 off YNAB
.
Linking up with Friday Favorites / Five on Friday / Life in Leggings
-->