Treat is giving away one free card using code TREAT1MA. I love when Treat has these giveaways because I always send the card directly to the recipient, so I don't even have to drop it in the mail myself. Please click the (
affiliate
) box below to go straight to the cards!
I'm linking up again this week with Ashley and Neely for Sunday Social.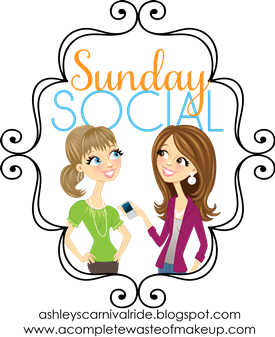 What is your favorite Social Media outlet?
I really love Facebook because it allows me to stay in touch with my family and friends from college, and it allows me to be social during naptime and keep up and make plans with my local friends.
Do you subscribe to any daily news reads? If so which ones?
I don't subscribe to any news sites.
Favorite Magazine to have by the pool?
InStyle or People!
Favorite summertime song?
Right now I'm really loving Two Bear's CD. No it's not a kid cd!
Best summer concert you've attended?
Widespread Panic at Red Rocks, of course!
-->