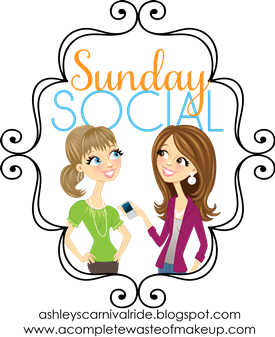 How did you come up with your blog name?
I had already registered my company name,
Haute Smocks
, and since I was soon to be a mom, Haute Mommy was the thing that stuck in my head. I had also planned on being a little hautter than I feel I am as a mom.
What is your favorite thing about blogging?
I'm a nosey person, so I love getting a small peek into other peoples' lives. And homes. I don't read decor blogs, but I love when my favorite bloggers show off their homes.
What is one thing you have discovered because of blogging and now can't live without?
Pinterest! I find so many ideas and interesting (Pinteresting?) people to follow.
Facebook or Twitter? And why?
I use Facebook more to keep in touch with my family and friends, but I love twitter for connecting with brands and keeping up with celebrities.
If one celeb read your blog who would you want it to be?
Lauren Conrad - then maybe she would mention me on her blog!
What is something you want people to know about your blog?
It's not just fashion. It's not even really fashion at all. It's just life and things I like from your ordinary mom next door.
Follow Me!
Pinterest
Facebook
Twitter
Instagram
-->